Center for Transformative Leadership
CTL uses leadership as a practice to enable profound growth. Being part of a global community of leadership thought and practice, we bring together decades of experience in the fields of leadership development, skill training and collective meaning-making to synthesize an innovative brand of work.
RETHINKING leadership is demanded of us all, with each new challenge the world constantly brings to us. We don't treat leadership as something reserved for certain roles or positions, but as actionable capacities inherent within collectives. Our emphasis is on developing human capacities parallel to systemic structures and new routines.
PRACTICE is key to leading in a way that supports growth. By focusing on continuously growing our own knowledge and skill base, we prepare ourselves for meeting the unmet needs of future challenges.
THIS culminates in our vision for cultivating leadership as a practice. In order to do so, we have established ourselves as a working laboratory amongst co-learners. Together we are finding new ways for supporting leaders in rethinking leadership practices in the modern world.
Jonathan Reams
Co-Founder & Principal Consultant
Jonathan practices the cultivation of leadership through the use of awareness-based deep learning practices. In addition to working with CTL, he has a position at The Norwegian University of Science and Technology (NTNU) and contributes to thought leadership and praxis in the field of adult development applied to leadership. 
jonathan@transformleadership.no
+47 481 48 900
John Richard Hanssen
Co-Founder & Senior Consultant
John Richard supports business transformation through an integral perspective to organizational development. In addtion to being a partner at CTL, he is doing management consulting related to digital transformations through Abilator.
jrh@transformleadership.no
+47 911 22 779
Juliane Reams
Senior Analyst
Juliane conducts research for CTL that provides background resources for our action research and skill development programs. She is focused on building foundations for more robust learning in the field of self-leadership and cognitive development. She also conducts debriefs and coaching of developmental assessments.
Stian Haugstad
Operation Officer & Consultant
Stian is educated in teaching and counseling science (NTNU) in addition to being a certified Lectica coach. He exhibits great passion for natural learning sequences and supporting skill development in others. In CTL he is mostly involved in operational planning and product management, as well as debriefing and coaching  with developmental frameworks.
stian@transformleadership.no
+47 905 79 054
Silje Vollan
Consultant
Silje has an educational background from business development, gestalt psychology and counselling. She is trained in the utilization of the meaning making framework, Cynefin, which emphasizes awareness of context in relation to decision-making. Through a technology-based approach for large scale data collection, she supports clients in navigating the complexities of their specific contexts.
silje@transformleadership.no
+47 924 29 413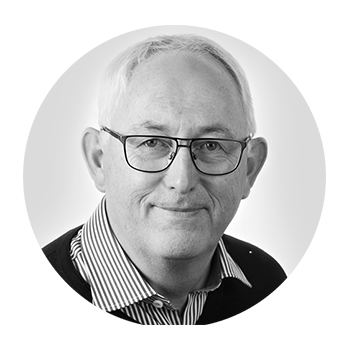 Bernhard Hilmarsen
Senior Consultant
Bernhard is a CTI-certified leadership coach with a long experience in the Energy and Consulting industries. His practice relies on the transformational principles of adult development. With a certificate in Robert Kegan's Immunity to Change, much of his work focuses on growing personal awareness into more mature stages.