Center for Transformative Leadership
CTL bruker ledelse som handling for å muliggjøre vekst. Vi er en del av et internasjonalt nettverk bestående av tankeledere og profesjonsutøvere, og benytter vår erfaring med lederutvikling, ferdighetstrening og kollektiv meningsskaping til å utarbeide en innovativ merkevare.
RETHINKING leadership er et krav til oss alle i en verden med stadig nye utfordringer. Vi omtaler ikke ledelse som noe forbeholdt enkelte roller, men som kapasiteter og handlinger i kollektive systemer. Vårt fokus er å utvikle menneskelige kapasiteter parallelt med systemstrukturer og nye rutiner.
PRACTICE er nøkkelen til å lede frem vekst. Ved å fokusere på en kontinuerlig vekst av kunnskap og ferdigheter forbereder vi oss på å møte behovene som venter i våre fremtidige utfordringer.
Dette resulterer i vår visjon om å kultivere Leadership as a Practice. For å lykkes med dette har vi etablert oss som et labratorium for lærelystne og utviklingsorienterte. Sammen finner vi nye måter i å støtte ledere med å tenke nytt og fremtidsrettet om ledelse for et moderne samfunn.
CTL er del av et større økosystem bestående av individer og organisasjoner med fokus på ledelse og utviklingspraksis. Vi assosierer oss selv med de som harmoniserer med vårt formål og våre samarbeid dyrker konstant vekst. Vi bruker tilsvarende tilnærming ut mot våre kunder ved at vi lærer og utvikler oss sammen. Vårt økosystem inkluderer, men er ikke begrenset til:
Jonathan Reams
Co-Founder & Principal Consultant
Jonathan practices the cultivation of leadership through the use of awareness-based deep learning practices. In addition to working with CTL, he has a position at The Norwegian University of Science and Technology (NTNU) and contributes to thought leadership and praxis in the field of adult development applied to leadership. 
jonathan.reams@transformleadership.no
+47 481 48 900
John Richard Hanssen
Co-Founder & Senior Consultant
John Richard supports business transformation through an integral perspective to organizational development. In addtion to being a partner at CTL, he is doing management consulting related to digital transformations through Abilator.
jrh@transformleadership.no
+47 911 22 779
Juliane Reams
Senior Analyst
Juliane conducts research for CTL that provides background resources for our action research and skill development programs. She is focused on building foundations for more robust learning in the field of self-leadership and cognitive development. She also conducts debriefs and coaching of developmental assessments.
Stian Haugstad
Operation Officer & Consultant
Stian is educated in teaching and counseling science (NTNU) in addition to being a certified Lectica coach. He exhibits great passion for natural learning sequences and supporting skill development in others. In CTL he is mostly involved in operational planning and product management, as well as debriefing and coaching  with developmental frameworks.
stian.haugstad@transformleadership.no
+47 905 79 054
Silje Vollan
Consultant
Silje has an educational background from business development, gestalt psychology and counselling. She is trained in the utilization of the meaning making framework, Cynefin, which emphasizes awareness of context in relation to decision-making. Through a technology-based approach for large scale data collection, she supports clients in navigating the complexities of their specific contexts.
silje.vollan@transformleadership.no
+47 924 29 413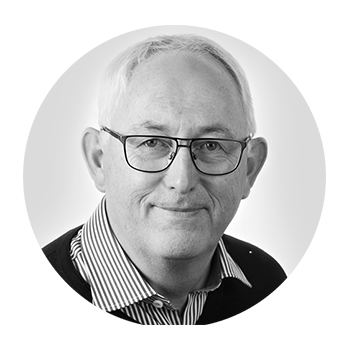 Bernhard Hilmarsen
Senior Consultant
Bernhard is a CTI-certified leadership coach with a long experience in the Energy and Consulting industries. His practice relies on the transformational principles of adult development. With a certificate in Robert Kegan's Immunity to Change, much of his work focuses on growing personal awareness into more mature stages. 
Bruk skjemaet nedenfor så tar vi kontakt med deg.